Alerts Menu
The Alerts Screen is designed for setting Speeding and Geofence Alerts
Add New Speed Alert: This speed alert is not tied to the Speeding Report and is only used for sending email and SMS Alerts associated with Alerts.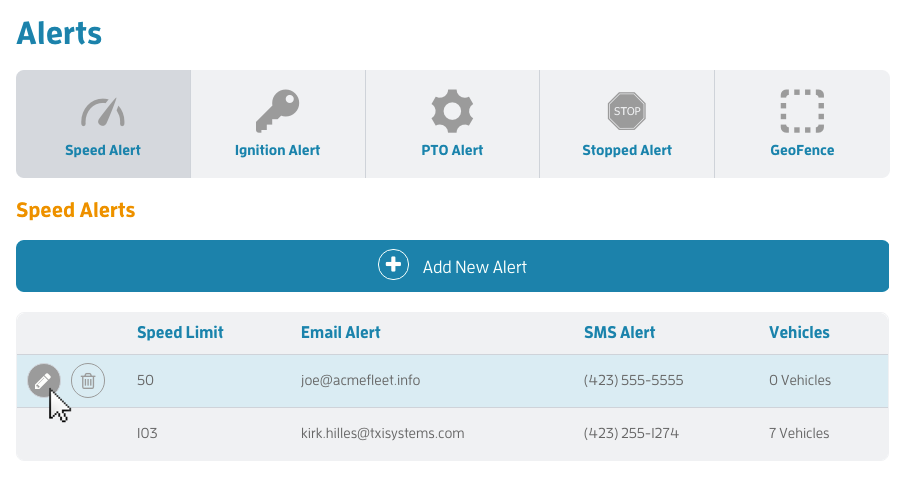 To Add a new Speed Alert, click the Add button to open the setup dialog.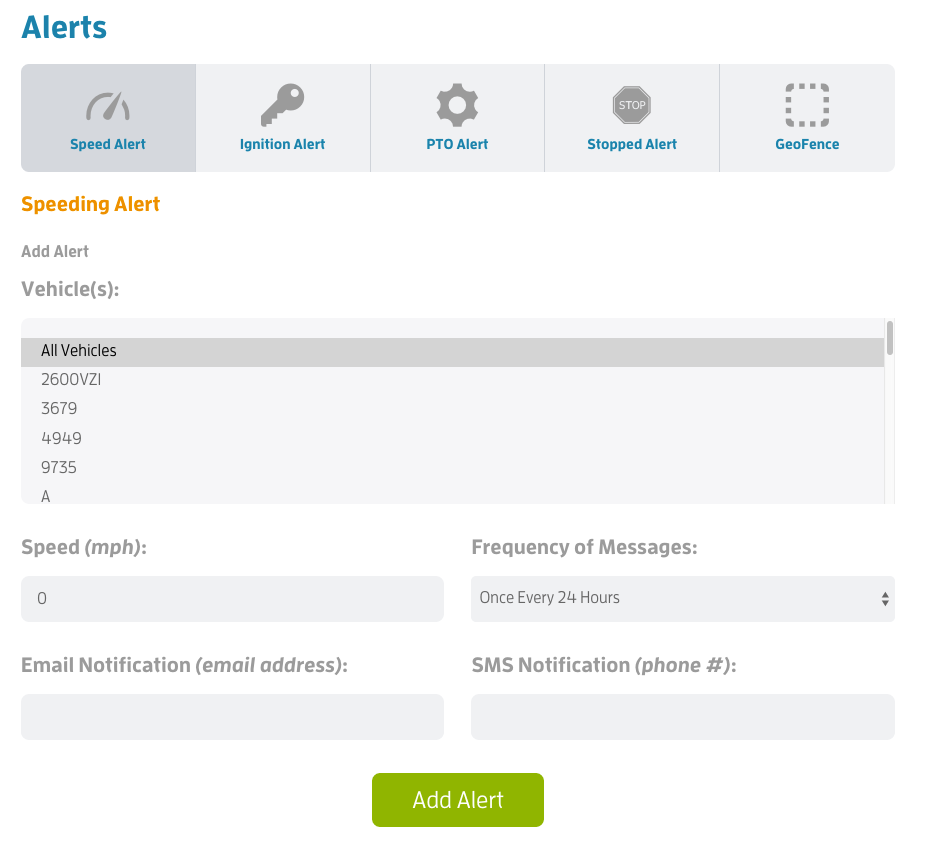 This notification is designed to "Notification" only. To review all details associated with Alerts, run the Alerts Report of the date range desired.
Set Geofence Alert - To create a fence around a certain map area, set GeoFence alerts. You may select to be notified when a vehicle enters into, moves out of or both in and out of an area.
To add an alert, start by clicking the Set GeoFence button and following instructions.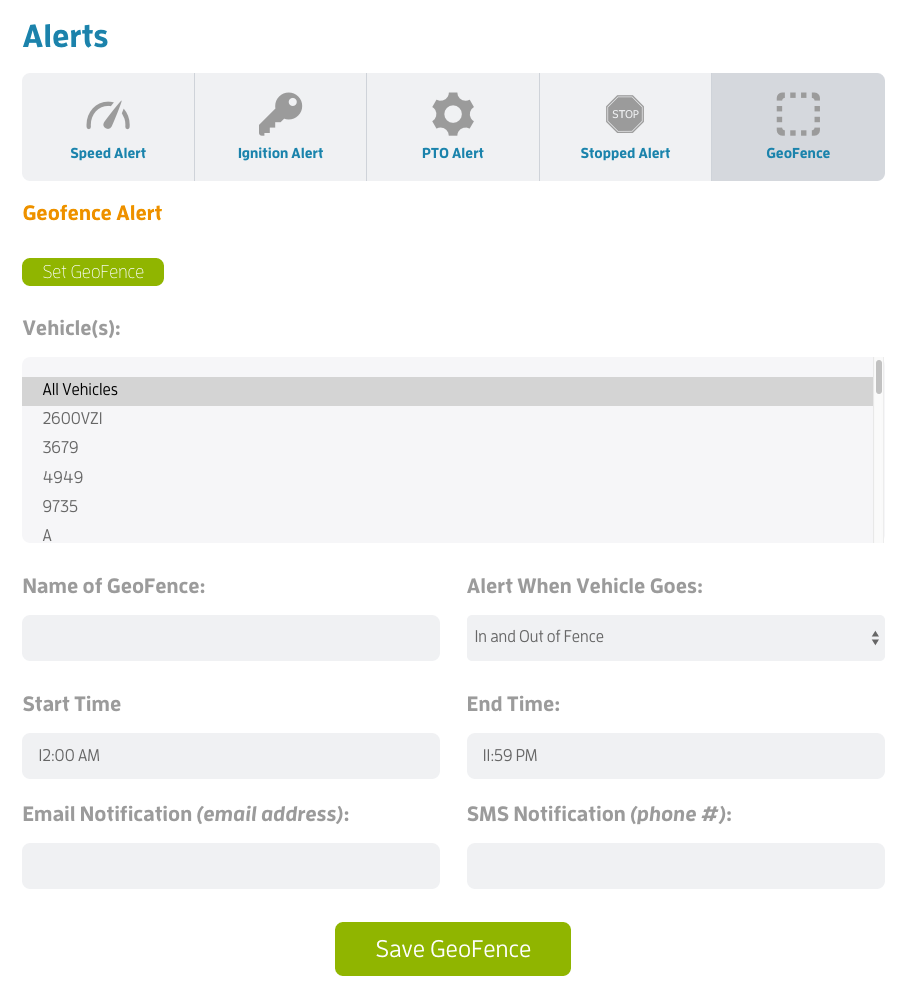 To Delete a GeoFence, click the Delete GeoFence Button.