Groups Menu
The Groups Setup Menu is used for creating Groups for vehicle assignments.
Once Groups are established users can associate vehicles with specific groups and toggle groups of vehicles on and off the map.
To add a new Group, navigate to the Groups Setup item from the Admin menu.
Click the Add New Group button.

Enter the Name of the Group and Click Add.

To Edit click the pencil icon. To Delete, click the Trashcan icon.

Now, Navigate to the Vehicle Setup Menu and edit the vehicle to assign the group and Click Update.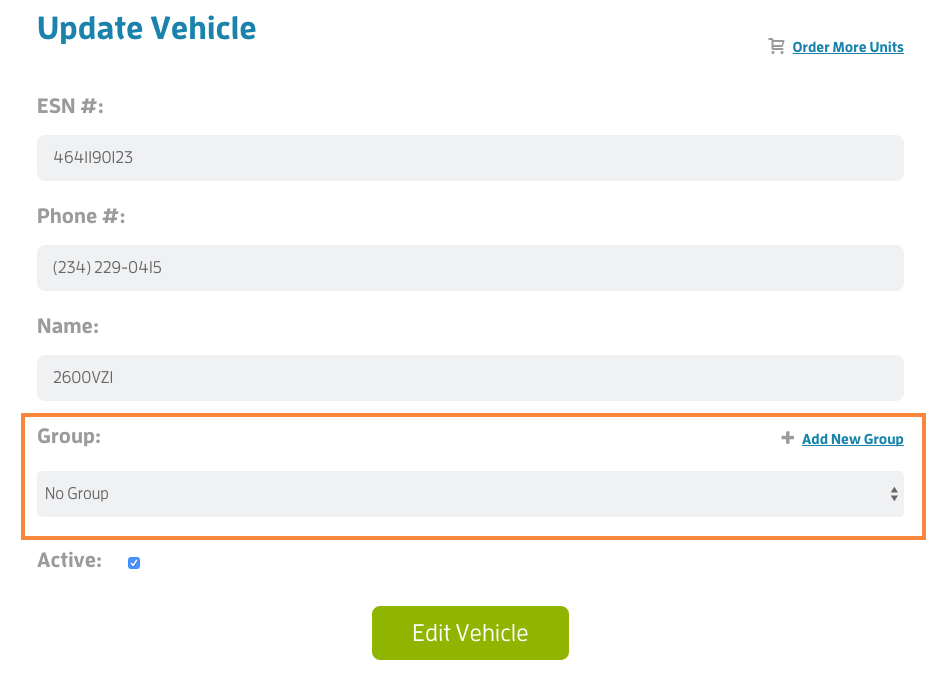 From the Map Menu item, you will see all groups and the associated vehicles. You can toggle Groups on and off from this view or users can select a specific group from the map sidebar.
To Select a specific Group from the map sidebar, click the dropdown arrow under Show.